Manufacturing
With modern equipment and a highly motivated staff, we produce carbide tools such as wire drawing-dies, tube drawing dies, carbide plugs and mandrells for tube drawing in top quality. We manufacture all tools on demand and to customer specs. Intense communication with our customers is particularly important to us in order to incorporate the special requirements of our customers into our products. We only use carbide from the largest carbide suppliers in the world to ensure consistent carbide quality. With a large range of carbide blanks we are able to finish your tools in short lead times, if necessary within 24 hours!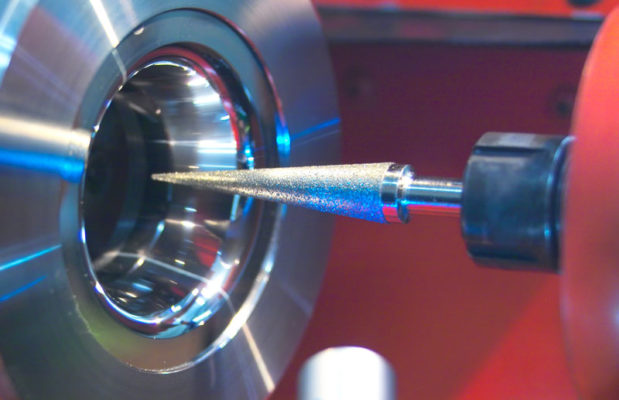 Grinding of a carbide drawing Die with a diamond grinding pin on an internal grinding machine with HF-Grinding spindle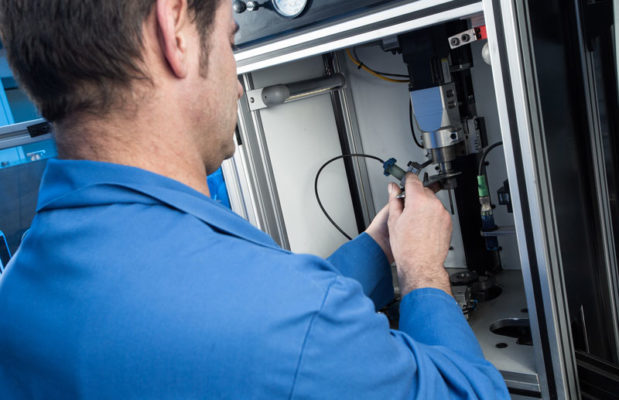 Automatic polishing and calibration machine for tungsten carbide wire-dies
With our wide range of equipment we produce bore diameters from 0.2 to 150 mm. Our staff has years of knowledge , especially in surface-finishing of carbide tools, which is still is often achieved by hand with diamond pastes and therefore requires the utmost care and experience.
Modern devices such as needle markers or lasers are available for permanent marking of the tools. Constant investments and consistent maintenance of our machinery ensure high productivity with the highest precision.